Custom Programs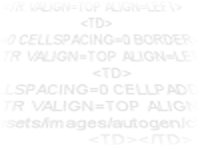 One of the most important thing with websites today is that they are easy to use. Easy for you and easy for your customer. How many times your customers have turned away, because they could not found what they were looking for? Or how many times you just do not update your site, because you don't want to go through all that updating hassle?

We have good news for you. We have published many programs that do a lot for you automatically. All fully customizable. Here are couple of examples:

Databases
Having a database on your website makes a big difference on furniture-, car- or boat sales, events-, or parts listings, art gallery, etc. You can keep the list of your inventory on internet and let your customers surf on it online. Or you can have secure corporate database for contacts, parts, or images that can be accessed by username and password only. That is very useful to have when traveling around and trying to keep secure list of customers or cases. From your point of view its also very easy to maintain. All you need to do is login to your database administration page and make all the updates right online. There is a lot of options and variations available for online databases and all of them are fully customizable. Any modifications or integrations with other programs are negotiable.

Online Gallery
Online Gallery is one of our most favorite integrated programs. It's fully operative itself, but having it integrated with database makes it even more functional. When your customers are browsing your database of items for sale and would like to see the picture of the part, then gallery is the solution.

Gallery can also operate alone without being integrated with any other program. One good example is to have your event pictures available online for your visitors. Pictures can be browsed as thumbnail sized and then enlarged to the side or to the new window.

eCard Service
One great way to advertise easily is to add an eCard service to your website. Just keep some pictures on your ecard directory for your visitors and they will send your advertisement to their friends while sending an electronic post card. Options also include the service where we will frequently update the pictures and you don't need to worry about them.

Technical Support Chat
Increase your sales by adding Online Technical Support- or Sales chat program. Service includes required modifications in your website and secure chat interface for certain amount of simultaneous chats. You can run the chat through our servers and it doesn't require to install any programs.

Picture file uploader
If you are thinking to have an Online Gallery or eCard service on your website, you may want to use automated program to send picture files to your service. UpLoader makes the dirty work for you. You just log on to your administrator page and use this tool to upload all the pictures. This program will make pictures available for your programs automatically.

Your own program
If you did not find the program to your needs, you're not lost yet. That's why we are here. All the programs above were program packages that can be fully modified to your needs or we will program the whole new program from the beginning to the end.



Languages
Programming languages
Enlarging our team made it possible to program by using various programming languages in different situations. Today we are using HTML, Java, Perl and C-languages even though most of the programs will be programmed with Perl anytime possible or reasonable.

Communicating languages
We can assist our customers with two languages; english and finnish. There are translations to/from spanish, russian and swedish available.