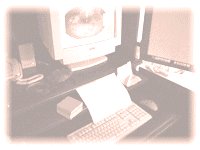 Webdesign
If you are looking to have your website or project designed, you are in the right place. Our first priority is to design websites that fit to our customers style and budget. Now with more people in our team we are able to tighten our output schedule even more compared to past years. This makes possible to get your business online faster.

At first we come to you and plan everything together. You just tell us what you want and our job is to turn it into code and put it online for you. We will still leave you some options to get right balance between material, pricing and time frame. We can use our templates and have your website done faster or make totally customized new design and give your website unique and professional look. You deside it.

No job is too small. We don't turn you away if you only want your event advertisement online or want to inform a group of people in internet without getting all that hosting hassle. And any single page, short term project will be hosted by us for free, if we design it! With all your webdesigning needs and questions, you can turn to us.